11 Must Read Menopause Books
Looking for menopause books so you can figure out what the heck is going on in your body? Look no further! I'm a women's health coach who specializes in perimenopause, and I'm here to help.
Each of the books on menopause included in this list has a slightly different tone and focus. I have given my opinion about how the books are written and the personality types that may resonate better with each of the books. I am thrilled that there are now so many quality menopause books on the market to choose from!
This post contains affiliate links. As an Amazon Associate I earn from qualifying purchases. Purchasing via these links gives me a small commission at no cost to you. Please see my privacy policy for more information.
First Published: March 19, 2019… Last Updated: November 1, 2019
Just to be clear: Most of these books are actually about perimenopause. Don't know the difference between perimenopause and menopause? Popular media doesn't either! Perimenopause is the years (up to a decade) of hormonal changes that lead up to the final menstrual period. Menopause is the single day one year after your final menstrual period.
Is it just semantics? Maybe! But I think there is value in being educated and using appropriate vocabulary. Together we can create a choir of voices that elevate the conversations about women's health.
If you're not sure where you are in the midlife transition, check out my Top 10 Questions about Perimenopause.
11 Must Read Menopause Books for Curious, Body-Wise Women
Our Bodies, Ourselves: Menopause by the Boston Women's Health Collective
If you know and love Our Bodies, Ourselves and want the same type of science-based, easy-to-understand explanation of midlife health, this is the menopause book for you. By combining the latest health research with personal stories of women's midlife experiences, Our Bodies, Ourselves: Menopause is an accessible, readable, and substantive book on menopause.
The Wisdom of Menopause: Creating Physical and Emotional Health and Healing During the Change by Christiane Northrup M.D.
Dr. Northrup's bestselling book presents a comprehensive look at the changes of midlife and how they affect both physical and emotional health. The Wisdom of Menopause offers enough quality science to give an understanding of what is happening in the body in perimenopause and beyond.
The focus of this menopause book, however, is to present the opportunities for choice that shape a holistically healthy life. Acknowledging the role of lifestyle in menopause is a credit to this book. Dr. Northrup is a thought-leader and a leader-by-example in women's health.
The Cleveland Clinic Guide to Menopause by Holly Thacker, MD
Dr. Thacker is one of the most well-respected menopause experts in the United States. She illustrates her expertise in this book on menopause by describing clearly a lot of the symptoms and experiences she has observed in her clinical practice.
Her perspective is highly slanted toward Hormone Replacement Therapy, so if you are looking for alternative remedies to ease the perimenopause transition, this is not the menopause book for you.
Mayo Clinic: The Menopause Solution by Stephanie S. Faubion
This is perhaps the most solution-oriented of all of the menopause books on this list. From it's subtitle "A doctor's guide to relieving your hot flashes, enjoying better sex, sleeping well, controlling your weight, and being happy" readers know that they are going to get practical tips delivered to suit a popular audience.
The Mayo Clinic's authority cannot be questioned, and the descriptive passages in the book are based on their excellent research. If you like charts, tables, and quick-view solution ideas, this is the menopause book for you.
Mokita: How to Navigate Perimenopause with Confidence & Ease  by Shirley Weir
Women's health advocate Weir's contribution to this list of menopause books is ideal for women suffering from brain fog or short attention. With 21 short chapters written by 14 different authors, readers are treated to a variety of different health experts' perspectives about perimenopause. The book is easy to read and offers enough science to give a foundation while keeping a light and inviting tone throughout.
It's the ideal menopause book if you're looking to feel validated in your midlife experience.
Dr Susan Love's Menopause & Hormone Book
With the subtitle "Making Informed Choices" it should be no surprise that this menopause book presents a variety of ways to minimize the unpleasant effects of midlife hormonal change. Dr. Love's goal is to offer readers data about everything from Hormone Replacement Therapy to herbal remedies to lifestyle change. She then guides readers through a self-assessment that will indicate the course of action that most closely aligns with the reader's life.
As a women's health coach who specializes in educating and empowering women in perimenopause, I recommend Dr. Susan Love's Menopause & Hormone Book as my Number One book on menopause.
Eat to Defeat Menopause by Karen Giblin and Mache Seibel, M.D.
This entry is different from the other menopause books on this list, but it's a worthy option especially for women who believe food is medicine. While the title may overpromise just a bit, there is real merit to understanding how what you eat affects some of the most common menopause symptoms.
By adjusting certain nutrients, you can help your body bring your hormones into better balance. That hormone balance is key to reducing unpleasant menopause symptoms. Note: If you are soy intolerant or know that you are estrogen-dominant, this is not the menopause book for you!
Black Woman's Guide to Menopause: Doing Menopause with Heart and Soul by Carolyn Brown
According to the author Carolyn Brown, "Maybe what happened physiologically is the same for all women, but what we brought to these hormonal and bodily changes and how we responded to what our bodies, where going through had everything to do with who we are as African-American women." Acknowledging that African-American women may navigate the medical community in a more vulnerable way, Brown encourages education as a way to empower women to ask questions and seek answers about their midlife experiences.
 The Hot Topic by Christa D'Souza
Different from most of the other menopause books on this list, The Hot Topic is a narrative of D'Souza's experience through the midlife transition. She is an editor of the popular British magazine Vogue, and the book is written with the same socially casual tone. D'Souza's perimenopause years were further challenged by a breast cancer diagnosis. If you're looking for a first-person account of midlife change, D'Souza's is honest, probing, and vulnerable.
Age of Miracles: Embracing the New Midlife by Marianne Williamson
Ever insightful, Williamson turns her well-known thoughtful and spiritual-tinged curiosity to midlife. In Age of Miracles, Williamson rejects popular notions of middle age and instead challenges readers to look for the opportunities. Indeed, we are the fortunate ones to consider our forties and fifties midlife with so many quality years to come.
If you need a little help looking on the bright side of midlife and beyond, Williamson's book will help you see it.
Goddesses Never Age: The Secret Prescription for Radiance, Vitality, and Well-Being by Dr. Christiane Northrup
If you've already ridden the hormonal rollercoaster of midlife and are in your post-menopausal years, this is the book for you. It focuses on practical strategies for nutrition, exercise, and other lifestyle factors that build a sustainable healthy lifestyle.
By addressing mind, body, and spirit, the book offers a holistic approach to ageing. Dr. Northrup writes with optimism without falling into a Pollyanna falsity.
Are there other books on menopause that you have loved that aren't on my list? Please let me know in the comments!
Love to read? Check out my suggestions for FIVE Must Read Women's Wellness Books.
Karen Shopoff Rooff is a certified health coach. The Well Balanced Women blog is for educational purposes only and is not medical advice. Please discuss your health issues with a licensed medical practitioner.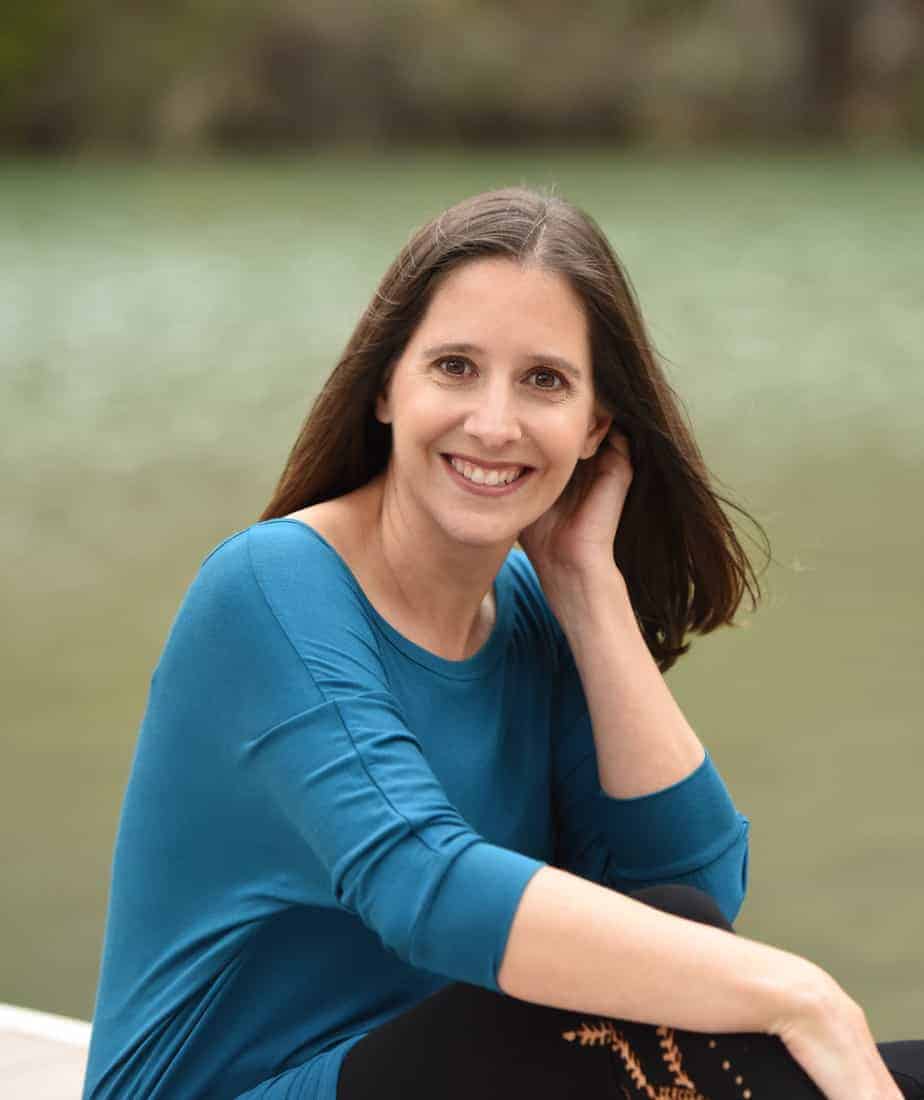 I'm a Women's Wellness Warrior who is committed to helping women find realistic, sustainable solutions to creating a healthy lifestyle that works with their real life.
Whether you're looking for a health coach, fitness & wellness ecourses, or a public speaker or podcast guest, I would be honored to walk with you on your wellness journey.