Life Journal: A Simple Act of Self Care for Lower Stress
We've all seen the photos on social media: some gorgeous photo of a perfectly made cup of tea or coffee, an expensive looking desk filled with pretty accessories, and a woman writing in a journal about her seemingly-perfect life….
It looks gorgeous, but let's be honest: that's not the reality for most women.
But that doesn't mean that journaling is a bad idea! Especially if you have a hectic life, a messy house, and too many things floating around in your head, keeping a life journal is a simple act of self care that can help lower your stress levels. 
Journaling helps to manage anxiety and stave off depression, according to research. It allows you to track triggers and mood fluctuations, which can give you important information to share with your healthcare provider.
This post contains affiliate links. As an Amazon Associate I earn from qualifying purchases. Purchasing via these links gives me a small commission at no cost to you. Please see my privacy policy for more information. I was given a handcrafted Lisa Schnitzer journal for purposed of review. All opinions are my own.
What is a life journal?
A life journal is a simple record of whatever you want it to be. There are several broad types of life journals:
historical record of day-to-day events
a working document for the writer's reflections on life
a memory book of a specific event
Some people choose to keep a life journal as a record of what they did each day. The journal becomes a historical record of the writer's day-to-day life, capturing the normalcy of life in a place at a particular point in time. These types of journals are treasures for historians, archivists, and grandchildren alike.
Others use a life journal as a place to record your thoughts and feelings, free from judgement. A journal can be a great place to work through a complex problem you are facing. Life is complicated– having a place to think through different aspects of your life can help you see clearly. Giving yourself the time and space to reflect on where you are can help you plan a clear path forward.
Some experienced journalers find that having multiple journals help to document important events in life. Maybe it's a trip of a lifetime to Europe or a new baby– keeping a journal is a wonderful way to preserve the memories of those significant moments. They are like time capsules of specific experiences, holding and preserving your memories.
Journaling as Self Care
The regular act of writing for self-reflection is one of the cheapest and easiest ways to practice self care. By taking the time and attention to write your thoughts and feelings regularly, you can better tune into your needs and wants. 
The beauty of keeping a life journal is that it is adaptable, flexible, and a record of your life from your perspective. And while writing itself is a stress-relieving habit, being able to look back on your life also offers mental health benefits. It can show personal growth that builds confidence.
Because journaling is an individual, private practice, you are free to be honest with yourself. You can write out your hopes and fears. You can reflect on different potential outcomes based on your choice of actions. Your life journal becomes a place where you can give yourself an honest assessment of your life without shame. Writing can also help you learn to master your mindset.
The trick to journaling as self care is to not overthink it! No need to get caught up in second-guessing yourself. Like any self care practice, writing can become something you crave because it offers a respite.
While starting a journaling habit can be challenging– but like any habit, the more consistent you are, the more natural it becomes. And because journaling can be done for free, it is accessible to anyone!
Check out my other suggestions for FREE acts of self care here!
Expressive Writing as a Path to Healing
Psychologist James Pennebacker, PhD pioneered the idea that writing can be an extremely effective tool to help process trauma. Keeping a life journal helps to buoy not just mental and emotional health, but the resulting lower stress levels offer physical health benefits, too.

In the groundbreaking book Expressive Writing: Words that Heal, readers learn the techniques that can help them work through anxiety-provoking situations or past trauma. The prompts provided are intended to push readers out of their comfort zone as they write their way to healing. This self-guided book offers a framework for anyone interested in a writing practice for self-care and self-improvement.
Even the Wall Street Journal is promoting expressive writing as a self-care tool to work through these challenging times and better your health.  For even more science-backed examples of how writing can be used as a tool for healing and better health, Pennebacker's newer book Opening Up By Writing It Down.

Unique Journals Make You Want To Use Them!
If Pennebacker's approach feels too clinical for your life journaling interests, the best way to develop a writing habit that sticks is to find a unique journal that makes you want to use it. For many of us, writing is a lost art. We need tools to help us pick up the pen again.
That's where finding the journal that is just right for you is so important!
There are so many options for journals, depending on your preferences:
Blank lined books

Unlined books

Spiral-bound journals

Bullet journals

Digital journaling apps
Finding a unique journal that suits your personality is key to being drawn to the practice of actually writing in it! I'm partial to paper journals– the texture of the pages and colors of the books are reflective of the period of my life that I'm recording. Having special pens to use in my journals elevates the experience of writing that much more. It's a small way to show myself I'm worth it!
Photo Journals Combine the Best of Both Worlds
We are living in an image-driven society. With a camera in our hand more often than not, we are loading up our lives with photos. And while the adage "a picture is worth a thousand words" is still true, there is a special magic when words and images come together.
My favorite photo journals are handmade in Austin, Texas by Lisa Schnitzer and include many types of tags, art papers, and places for photographs in a one of a kind colorful style. The layered beauty of Lisa's photo journals are the bounty of papers used, the tags which can be written on to capture a quick memory, or to write poetry or any of the things you would normally journal. If you are just starting to journal and are intimidated by the large, big lined commercial journals, this is your chance to start with something more intimate and personal. The layering and texture of these journals is so inviting!
With plenty of different options in each journal, you can begin to record things that are important to you – gratitude, favorite quotes, love notes to loved ones, and a safe place to deposit and document pieces of your life. With places to tuck photos, ticket stubs, or other memorabilia, these custom journals become portable time capsules.
With options for new baby, Christmas, travel, and gratitude, Lisa's gorgeous handmade journals offer a journaling experience that is so delightful you can't help but dive in. I really like the smaller size of these custom journals, because it's just the right size for tucking into my purse and pulling out when I have a great idea or see my kids do something or say something I want to remember. They're perfect for people who want to journal on the go.
Contact Lisa for current inventory information or to request a custom photo journal.
Ready to start your life journal?
Whatever style of life journal you choose, remember that it is your place to write – there are no rules, except to enjoy and create a place for what's important to you! Learning to write your way to better health is an affordable and simple habit that can reap tremendous benefits in your life.
Karen Shopoff Rooff is an ACE certified health coach. The Well Balanced Women blog is for educational purposes only and is not medical advice. Please discuss your health issues with a licensed medical practitioner.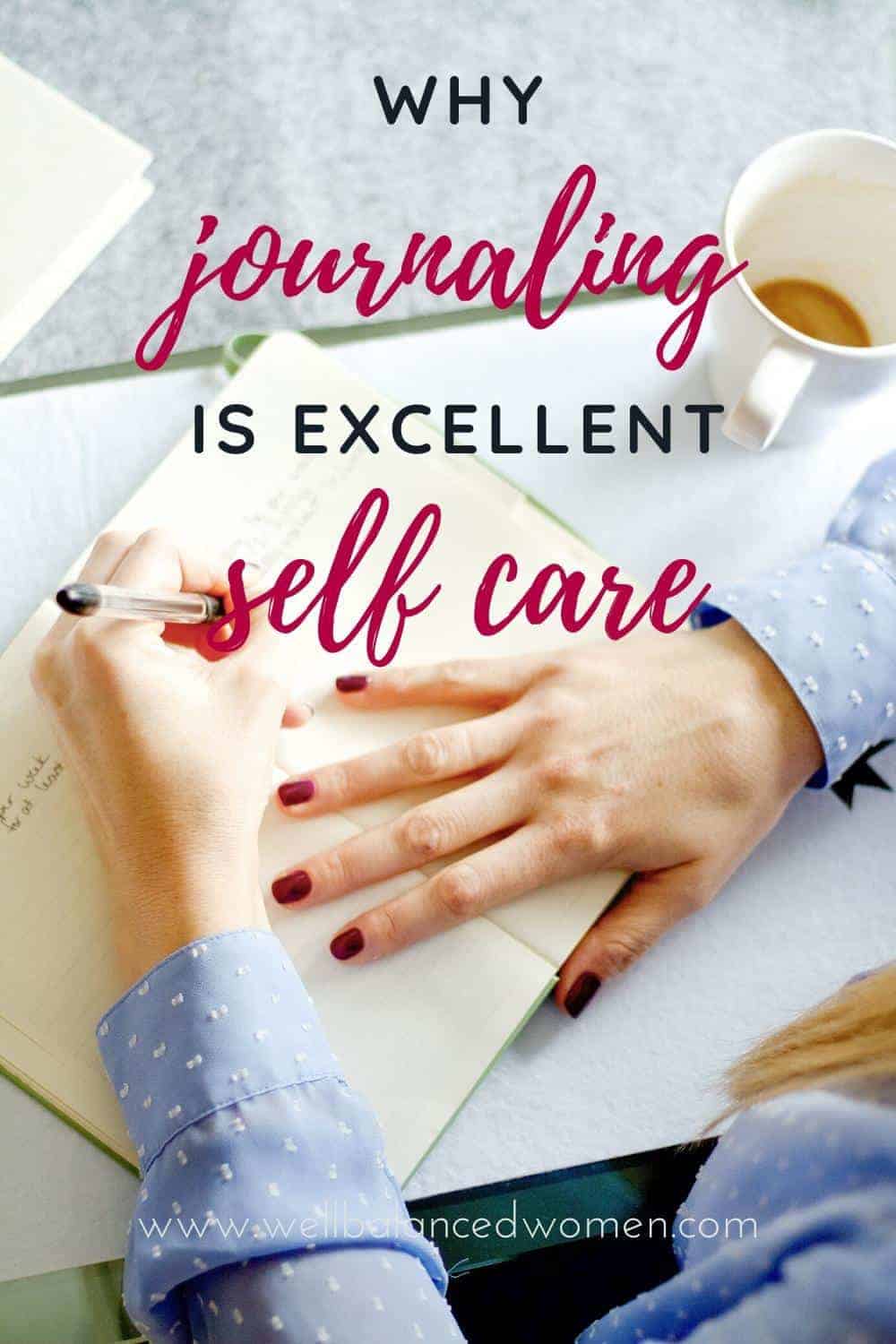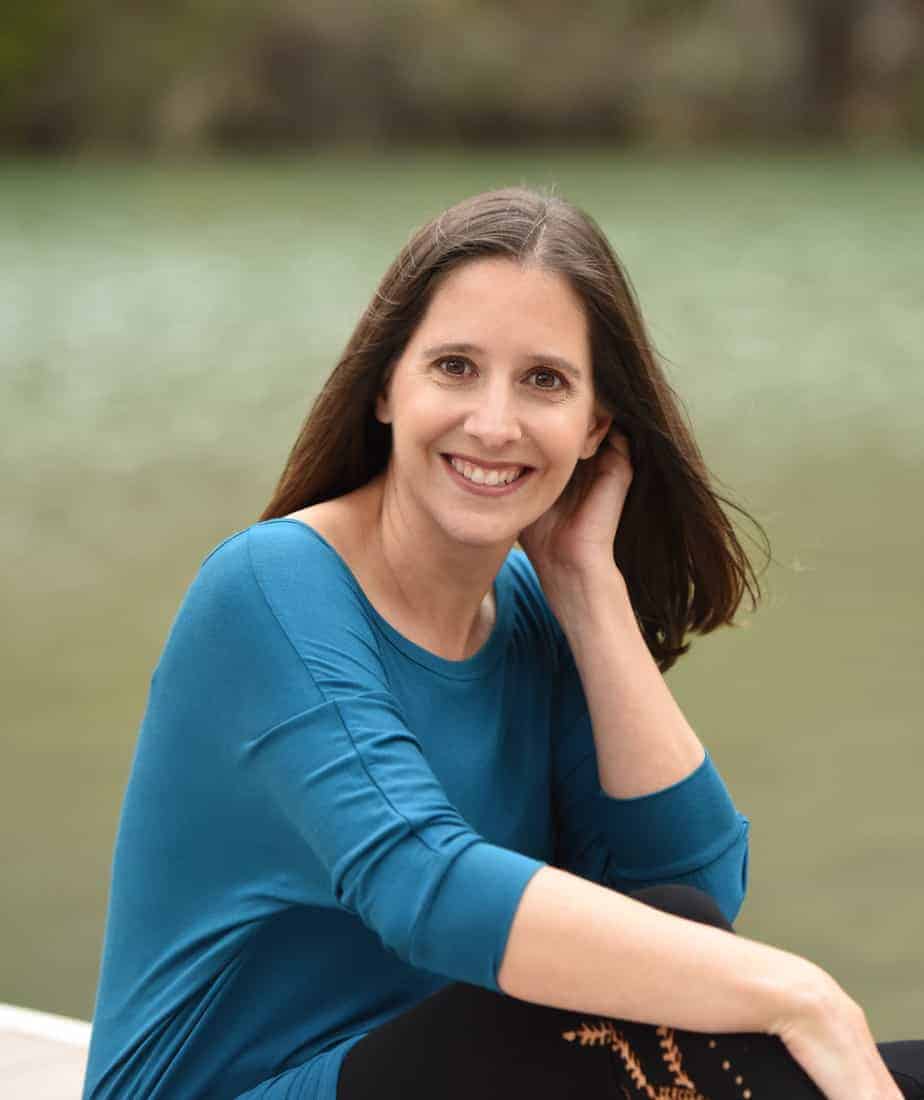 I'm a Women's Wellness Warrior who is committed to helping women find realistic, sustainable solutions to creating a healthy lifestyle that works with their real life.
Whether you're looking for a health coach, fitness & wellness ecourses, or a public speaker or podcast guest, I would be honored to walk with you on your wellness journey.